WELCOME HOME GALA DINNER
Your VIP invitation to a truly unique occasion
15.09.2011, 6.30pm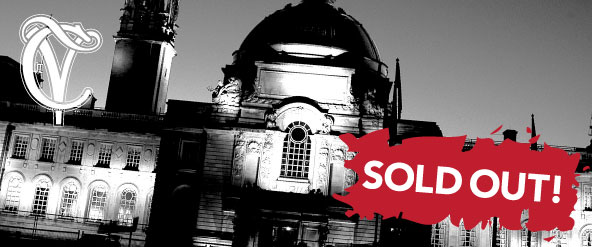 Be there! And help us give Richard Parks and his 737 Challenge team an impressive Welsh welcome home.
Would you like the opportunity to meet and network with fellow business associates and be part of a world first finale?
This prestigious black tie dinner promises to be an event to remember in Wales and the greatest welcome home for Richard and the 737 Challenge team.
The evening will offer a host of entertainment, a live auction, superior raffle, a sumptuous local organic menu designed by the finest Welsh Caterers, fine wines, high profile celebrity guests and business people.

In December 2010, we gave an impressive send off for Richard as he embarked on his incredible challenge.
The Gala dinner was an enormous success, with over 200 guests dining, fantastic sponsors, a hugely popular auction with amazing prizes and was all hosted by TV star Gethin Jones and attended by inspiring sporting stars and welsh business people.
The event raised over £10,000 for the 737 Challenge which is raising funds in aid of Marie Curie Cancer Care.

---
The Welcome Home Gala Dinner will begin at 6.30pm with a Champagne reception in the stunning Marble Hall at City Hall, Cardiff.
Built in the English Renaissance style, City Hall was opened in 1906, a year after Cardiff was granted its City status. The magnificent exterior carved from Portland stone shall envelope what promises to be a true night of celebration, elegance, excitement and great welsh hospitality.
Dinner follows at 7.30pm in the Assembly Room at City Hall, a four course Sumptuous Welsh Menu with Petit Fours and Coffee.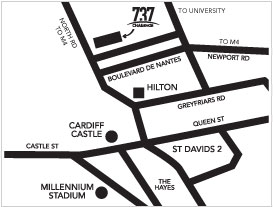 During the evening, we will be holding an exciting live auction, a raffle with incredible prizes and presentations from Richard Parks, Steve Williams OBE and other special guests.
This year promises to be even better and we can not wait to see you there to raise as much money as we can in aid of Marie Curie Cancer Care and cross the finish line together with Richard.
The evening will close at Midnight.
We shall be having our after show party back at the KUKU club at the Park Plaza hotel, from midnight until 3.00am. Come and join us to continue our celebrations, sip cocktails, meet the team and chat to Richard and our special guests.

---
Event Details
Prices & Availability
Table of 10 persons: £1,250*
Individual tickets: £125*
Closing Date: 01 September 2011. Spaces will be allocated on a first come first serve basis. Last year the dinner sold out very quickly, so please book early to avoid disappointment.
Dress Code: Black Tie
Address: City Hall, Cathays Park, Cardiff, CF10 3NP.
Many of you have asked us to put your names on the booking list already but unfortunately we cannot confirm those bookings until we are safely in receipt of payment. Please note that we will be unable to make refunds once payment has been received.
*We will require payment in order to confirm your place/table.

A True Welsh Menu
Laverbread wrapped in bacon, served with salad Leaves & a tomato & chili dressing
Braised shank of Welsh lamb with Brains beer jus & parsnip chips
Chocolate & Penderyn tart served with Welsh gold ice cream
Vegetarian
Warm Welsh rarebit on rosemary bread topped with onion Marmalade & served with a dressed salad
Selection of Welsh baked vegetables in a cream sauce topped with herbs & Caerphilly cheese
Chocolate & Penderyn tart served with Welsh gold ice cream
---
737 Gala Dinner Sponsorship Packages
This is a fantastic branding opportunity for your company to be associated with this unique and remarkable Challenge.
Invest in the 737 Challenge and become a prestigious sponsor of our special night.
For event sponsorship or tickets please get in touch with the Gusto Events team:
Gemma, Aimee or Liz:
737challenge@gustoevents.com
0845 638 8089 / 07708 076 089
For sponsorship queries please email emma on Emma.Assender@737challenge.com