The South Pole
90° S
Norwegians, led by Roald Amundsen were the first to reach the South Pole December 14, 1911.

Climate at the South Pole
Typical weather stats during the challenge
-27 °C


Average temperature

24hrs


Daily sunlight
60 Nautical Miles to the most southerly point on earth – The South Pole.
About the South Pole
The 737 Challenge will begin 100 years from Captain Robert Falcon Scott's 1910 Terra Nova expedition, which also began from Cardiff. Richard will venture by ski to the South Pole, starting from 89 degrees south, battling the last 60 Nautical Miles (around 100 km) to The South pole.
During the 'Heroic Age' of Antarctic exploration, from the late 19th century to the early 1900's, the continent was a forcing ground for bravery and endurance that tested it's pioneers' physical and mental limits to extraordinary levels and sadly sometimes beyond. Names such as; Captain Robert Falcon Scott, Roald Amundsen, Sir Ernest Shackleton, Apsley Cherry-Gerrard and later Sir Ranulph Fiennes will always be synonymous with amazing levels of human endeavour on this beautiful and hostile continent. Norwegians, led by Roald Amundsen were the first to reach the South Pole December 14, 1911.
Richard's journey to the pole will take him approximately 2 weeks depending on conditions. He will have to pull a sled weighing up 50kg, battling wind blown ridges called sastrugi and ever present crevasses. Temperatures will range from a high of -15 degrees Celsius down to a possible low of -40 degrees Celsius.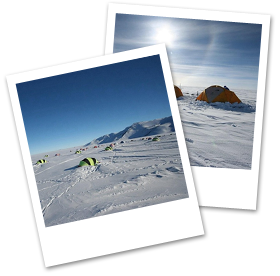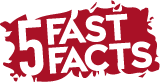 98% of Antarctica's 14 million km² / 5.4 million sq mi area is ice covered.
Antarctica can be considered a desert as it has an annual precipitation of only 200mm (8 inches) along the coast and far less inland.
The South Pole is at an altitude of 2,835m/9,306 ft. The ice is estimated to be about 2,700m thick at the Pole, so the land surface under the ice sheet is actually near sea level.
The polar ice sheet is moving at a rate of approximately 10 meters per year meaning that the position of the American Amundsen-Scott South Pole Station and other artificial features relative to the geographic pole gradually shift over time. Each year the small sign signifying the South Pole is repositioned to compensate for this movement.
The coldest temperature ever recorded on Earth was −89.2 °C/−128.6 °F at the Russian Vostok Research Station in Antarctica on 21 July 1983.