The North Pole
90° N
Americans Robert Peary, Matthew Henson and four inuit men named Ootah, Seeglo, Egingwah and Ooqueah claimed to have reached the Pole on April 6, 1909.

Climate at the North Pole
Typical weather stats during the challenge
0 °C


Average temperature

24hrs


Daily sunlight
Richard will be joined by Double Olympic Gold medal rower Steve Williams OBE for this leg, the last degree to The Geographic North Pole.
About The North Pole
They will need to cover the 60 nautical miles / 111km as early as possible after the sun breaks the Arctic Circle. Unlike the South Pole, the North Pole is made up of a fluid jigsaw of ice and open water over the ocean, so there is the added risk of breaking through the ice or having to cross open water. The ground underfoot can be soft 'porridge-like' ice or have open water 'leads' to negotiate. The opposing scenario are pressure-ridges of up to 7m high, caused when two ice masses collide.
The challenge for Richard and Steve is that conditions dictate they will be battling the last degree to The Geographic North Pole at the same time as Everest Base Camp opens, which means that every day they're fighting the sea ice to the pole, they're missing vital acclimatisation on Everest.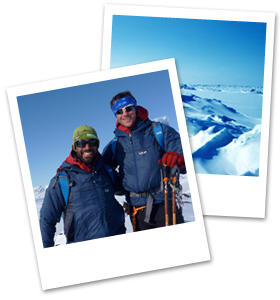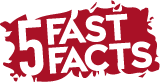 There is a Russian flag placed some 4300km underneath the polar ice cap on the ocean floor marking the exact position of The Geographic North Pole.
Richard might very well encounter Polar Bears on his polar journey and will be carrying a riffle for protection, although using it is the very last option.
The North Pole is normally warmer than the South Pole because it lies at sea level in the middle of an ocean, which acts as heat storage, rather than at altitude in a continental land mass.
The Arctic is especially vulnerable to the effects of global warming. Some climate models predict much greater warming in the Arctic than the global average and give a range of predictions of Arctic sea ice loss, showing near-complete loss anywhere from 2040 to beyond 2100.
Under international law, no country currently owns the North Pole or the region of the Arctic Ocean surrounding it. The five surrounding Arctic countries, Russia, Canada, Norway, Denmark (via Greenland) and America are limited to a 200 Nautical mile/370km exclusive economic zone around their coasts, and the area beyond that is administered by the International Seabed Authority.