The 737 Challenge, working together with Jagged Globe, are excited to announce this limited and exclusive trek, led for the first time by Richard Parks.
737 Challenge Kilimanjaro 2012 Trek led by Richard Parks
Kilimanjaro - Lemosho Glades : Altitude 5,895m/19,340ft » Duration 10 Days
Sat 8 - Mon 17 September 2012, led for the first time by Richard Parks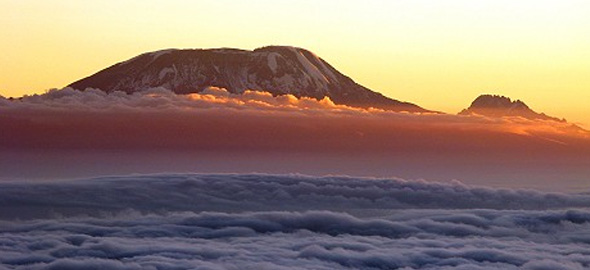 Join Richard Parks on an exclusive trek to climb Africa's highest mountain - Kilimanjaro in support of his 737 Challenge, which is raising funds in aid of Marie Curie Cancer Care.
The Trek
Kilimanjaro, in Tanzania is an amazing challenge for fit trekkers and walkers. From passing monkeys in the lush forests to amazing sunrises, Kili's varied terrain provides a special trekking experience. This superb rising traverse on the most attractive side of Kilimanjaro is designed with maximum acclimatisation and summit success in mind.
Set yourself your own challenge and climb the highest freestanding mountain in the world!
Help Richard raise funds in aid of Marie Curie Cancer Care
Experience the beautiful Lemosho Glades route which provides breathtaking views and gradual acclimitisation
Trek alongside record making adventurer and mountaineer Richard Parks who will be leading this trip.
Cost
The cost of the trek is £2,845 including flights from the UK to Kilimanjaro International Airport, or £1,930 joining in Moshi (Tanzania).

"I was blown away by Kilimanjaro during my 737 Challenge. It's such a beautiful mountain, with some of the best sunrises and sunsets I've seen. The Lemosho Glades route is awesome and takes us away from the traffic of the more climbed routes, which I believe does the mountain justice. Everyone on last years 737 Kilimanjaro climb reached the summit together which made that particular leg of my challenge really special. Returning to Kili again is going to be amazing, this route really is very special and I hope you are all as excited as I am!"
Why help Richard Parks and Marie Curie Cancer Care?
The 737 Challenge is proudly raising funds in aid of Marie Curie Cancer Care. Cancer affects each and every one of us, either personally or through someone we know.
Marie Curie Cancer Care provides hands-on nursing care, totally free, to give terminally ill people the choice of being cared for and dying at home, supported by the people they love. Marie Curie is also the largest provider of hospice beds outside the NHS, providing specialist care to the large number of terminally ill people who wish to be cared for in a hospice setting.
Your kind support of the 737 Challenge would therefore have a significant impact on the lives of many terminally ill people and their families.
What to do next
Download Full Itinerary
» Download a full Intinerary of Kilimanjaro Trek.
VIEW AMAZING PICS
» View pictures from Richard's Trek to Kilimanjaro during the 737 Challenge.
BOOK YOUR PLACE NOW
» To book your place or for more information on the 737 KilimanjaroTrek 2012 led by Richard Parks:

Call Jagged Globe on 0845 345 8848
Email natalie@jagged-globe.co.uk
All booked up?

Itinerary
Our itinerary is designed to provide gradual acclimatisation, with a total of eight days spent making a rising traverse of the mountain. We think the views of the western and southern aspects of Kilimanjaro are superior to those on the northern routes, and the route is less travelled than either the Marangu or Rongai Routes (the latter of which has become increasingly popular in the last couple of years).
Having flown to Kilimanjaro International Airport via Amsterdam, we begin the trek from the Londorossi Park Gate, located on the western side of Kilimanjaro. From the trailhead at Lemosho Glades, we trek through the rainforest on trails that are overgrown in places with rich flora and fauna. This quiet route leads us up into the moorland zone of the Shira Plateau. The views from the plateau, across the mountain and to the plains below, are nothing short of spectacular. Then, we traverse the southwestern flank of Kilimanjaro, climbing as high as 4,500m, before contouring below the spectacular Western Breach, and descending to Baranco Camp to spend the night at 3,900m. From here, the southern icefields come into view as we climb the Baranco Wall, a steep 300m climb which wends its way up a trail, without being exposed, nor precipitous, to eventually level off and give views of the Heim Glacier on the mountain's south face. The route continues eastwards underneath the Decken and Rebman Glaciers to Karanga Camp, from where we consolidate our acclimatisation with a short day to Barafu Camp, our springboard for the summit.