Fundraising
Do you want to get involved in Fundraising for an awesome cause on behalf of Richard Parks' 737 Challenge Trust? Richard's target is to raise £1 million for Marie Curie Cancer Care for this huge challenge he has set himself.
You can be part of the challenge by running your own event or setting your own challenge. Every little bit helps!
Cake Sale
Coffee Morning
School/club/team climb up Pen-y-Fan
Non uniform/ dress down day for £1
Challenge your colleagues!
Sponsored silence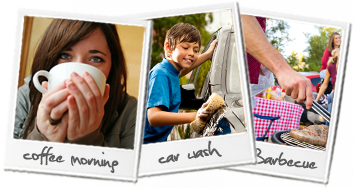 » Download your 737 Sponsorship Form
For lots of fun packed ideas for your school, workplace or family and friends to get involved download our fundraising pack now! At some point in our lives, 1 in 3 of us will be affected by Cancer. Remember it only costs £20 to fund an hour's home nursing care from a Marie Curie Nurse! Your fundraising really can make a difference to people's lives.
---
Climb Everest with Rich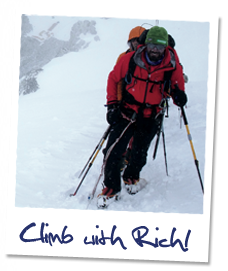 "The next stage of my challenge will be to tackle Mount Everest in Asia and I would like YOU to join me!"
"By signing up to Climb Everest with me as an individual or as a relay team, you can get a taste of how far I have to climb whilst getting fit and raising funds for the 737 Challenge which is raising funds in aid of Marie Curie Cancer Care"
"You can make the use of your work space, and climb the stairs during your break or lunch hour. Take part as a group of friends or colleagues, run as a relay event within your school or even challenge the office next door to an 'Everest off'!!"
"Good luck, thank you so much for your support and don't forget to keep us up to date on your progress."

Sign up to Climb Everest with Rich and get fit whilst raising funds in aid of Marie Curie Cancer Care.
Climb the equivalent of Everest alongside Rich
Take part by yourself or with friends, family, school or workmates
Choose your level to the summit
Run, walk, cycle, swim, row, there's loads of ways to make the metres!


---
Some of the fundraising that has taken place already…

Ponty wedding raises funds for 737 challenge
At Mike and Bev's wedding, they charged fines to their guests for using certain words raising an awesome £110.
Thanks Mike & Bev!
Hereford cathedral junior school raise over £1,600
Firm 737 Challenge supporters Hereford Cathedral School raised an incredible £1,609.76 and are continuing to raise funds by taking part in various challenges and events.
Thanks Hereford Cathedral School!
Curry & rum jazz night raises nearly £3,000
Lee and Derek held a Curry, Rum and Jazz night at Burleigh Academy in Newport, raising a fantastic £2,700.
Thanks Lee and Derek!
Howard takes on various events to support Rich
Howard Lewis has held a fun day, and taken part in various challenges raising an awesome £2119.45
Thanks Howard!
Once you have completed your event, be sure to send in your photos and story so we can add it to the website! We want to know how well you are all doing.
---
FUNDRAISING FOR THE 737 CHALLENGE TRUST?
For more support or information please email fundraising@737challenge.com or contact: