Elbrus
Europe: 5,642m / 18,510ft
43° 21' 18" N,
42° 26' 21" E
First ascent: F Crauford Grove, F Gardiner, H Walker, A Sottajev and P Knubel, 1874

Climate at Elbrus
Typical weather stats during the challenge
20 °C


Average temperature

3m


Depth of snow
in late winter
Elbrus is Europe's 7 Summit and the highest point in the Russian Caucasus.

About Elbrus
This range of mountains stretches for 550 miles linking the Caspian Sea to the Black Sea, and creates a natural boundary between the steppes of Russia and the southern states of Azerbaydzan, Georgia and Armenia. Mt. Elbrus is an extinct double-headed volcano with it's west summit standing at 5,642m/18,510 ft and the east summit slightly lower at 5,621m/18,442 ft. The conical shaped Elbrus stands in the highest and most extensively glaciated part of the Caucasus mountain range.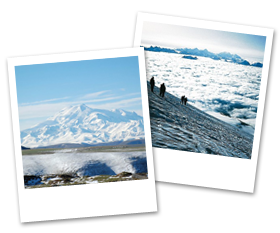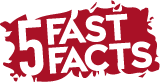 Elbrus is an extinct volcano which last erupted around 50 AD. It's crater is approximately 400 meters wide and is now filled with ice and snow.
The Caucasus Mountains are the result of a tectonic plate collision between the Arabian plate moving northward and the Eurasian plate. They form a continuation of the Himalayas, which are being pressed upwards by a similar collision zone with the Eurasian and Indian plates. The entire region is regularly subjected to strong earthquakes from this activity.
The Germans briefly occupied the mountain during World War II with 10,000 mountaineer soldiers.
Elbrus' local Balkar name of 'Mingi-Tau' means 'Resembling a thousand mountains' because it's so big.
Elbrus is 832m/2,730ft higher than Mont Blanc.