Kilimanjaro
Africa: 5,895m / 19,340ft
3° 4' 33" S,
37° 21' 12" E
First ascent: Hans Meyer and L Purtscheller, 1889

Climate at Kilimanjaro
Typical weather stats during the challenge
20 - 30 °C


Daytime temperature

0 - -20 °C


Nightime temperature
The extinct volcano of Kilimanjaro is one of the world's most recognisable peaks, as It rises dramatically above the dusty East African plains in Tanzania with an impressive snow-capped summit.

About Kilimanjaro
Richard will be joined by Marie Curie Cancer Care nurse Janet Suart, from the Penarth hospice for this leg of his 7 month expedition.
Janet and Richard will be climbing the Lemosho Glades route, a superb rising traverse on the most attractive side of Kilimanjaro, designed with maximum acclimatisation and summit success in mind.
The views of the western and southern aspects of Kilimanjaro are superior to those on the northern routes, and the route is less travelled than the well-trodden tourist trail from Marangu, which is used by the vast majority of people who attempt the mountain in a five-day dash up and fail to reach the top, due to altitude sickness. Kilimanjaro is unique in that during the ascent climbers travel through varying climate zones; Starting with tropical rain forest, through moss, desert-like and to the snow covered summit. Sometimes underestimated due to recent celebrity climbs, Kilimanjaro at nearly 6000m is a serious mountain with serious consequences and should be respected.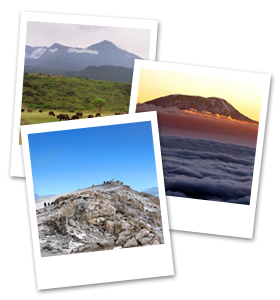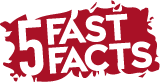 Mount Kilimanjaro is not only the tallest mountain on the African continent, but the highest free-standing mountain in the world.
The name Kilimanjaro has no certain origin, but one of the most popular theories is that it came from KILMA NJARO meaning "shining mountain" in Swahili.
Kilimanjaro has three volcanic cones named Mawenzi, Shira and Kibo. Mawenzi and Shira are extinct, however Kibo, the highest peak, is dormant and could erupt again. The most recent activity was about 200 years ago.
Published research predicts that if global temperatures continue rising Kilimanjaro could loose it's ice completely within two decades. Local communities and economies depend on the glacial melt waters coming from the mountain.
Coffee is grown on the lower slopes of the mountain and is a major export trade for the region.