Clogau Gold join the world first 737 Challenge
7th December 2010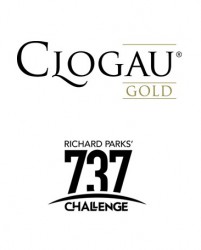 Richard Parks' 737 Challenge is proud to announce that Welsh jewellery company Clogau Gold have joined the 737 Challenge as an official sponsor.
Clogau Gold is a thriving and dynamic Welsh jewellery company with a range of over 400 products and has established itself as one of the leading jewellery brands in the UK. The Clogau St. David's mine has supplied gold used in generations of Royal Family wedding rings, starting with the Queen Mother in 1923 and are immensely proud of their association with the British Royal family. Clogau Gold were also the official jewellery gifts and souvenirs partner for the 2010 Ryder Cup.
Richard Parks stated; "I am very proud to have such an iconic Welsh company supporting me and the challenge. Clogau Gold is an international company whose heart beats in Wales, very much like the 737 Challenge. It is a family business with a rich heritage. They have always been passionate about the challenge and have supported me from day one, so I am thrilled that Clogau are part of the 737 Challenge as an official sponsor now."
Clogau Gold are not only a new high camp sponsor of Richard's world first challenge but will be creating a new 737 Challenge jewellery range which will help support Richard in his quest to raise funds in aid of Marie Curie Cancer Care.
Clogau Gold Brand Manager Sonia Menezes added; "We are hugely excited to be working alongside Richard and his team to develop a special 737 Challenge jewellery range which we will be launching in February 2011. As one of the fastest growing jewellery brands on the UK high street, everyone at Clogau Gold is immensely proud to be sponsoring such a ground breaking expedition and we will be supporting Richard every step of the way".
Visit the Clogau Gold Website